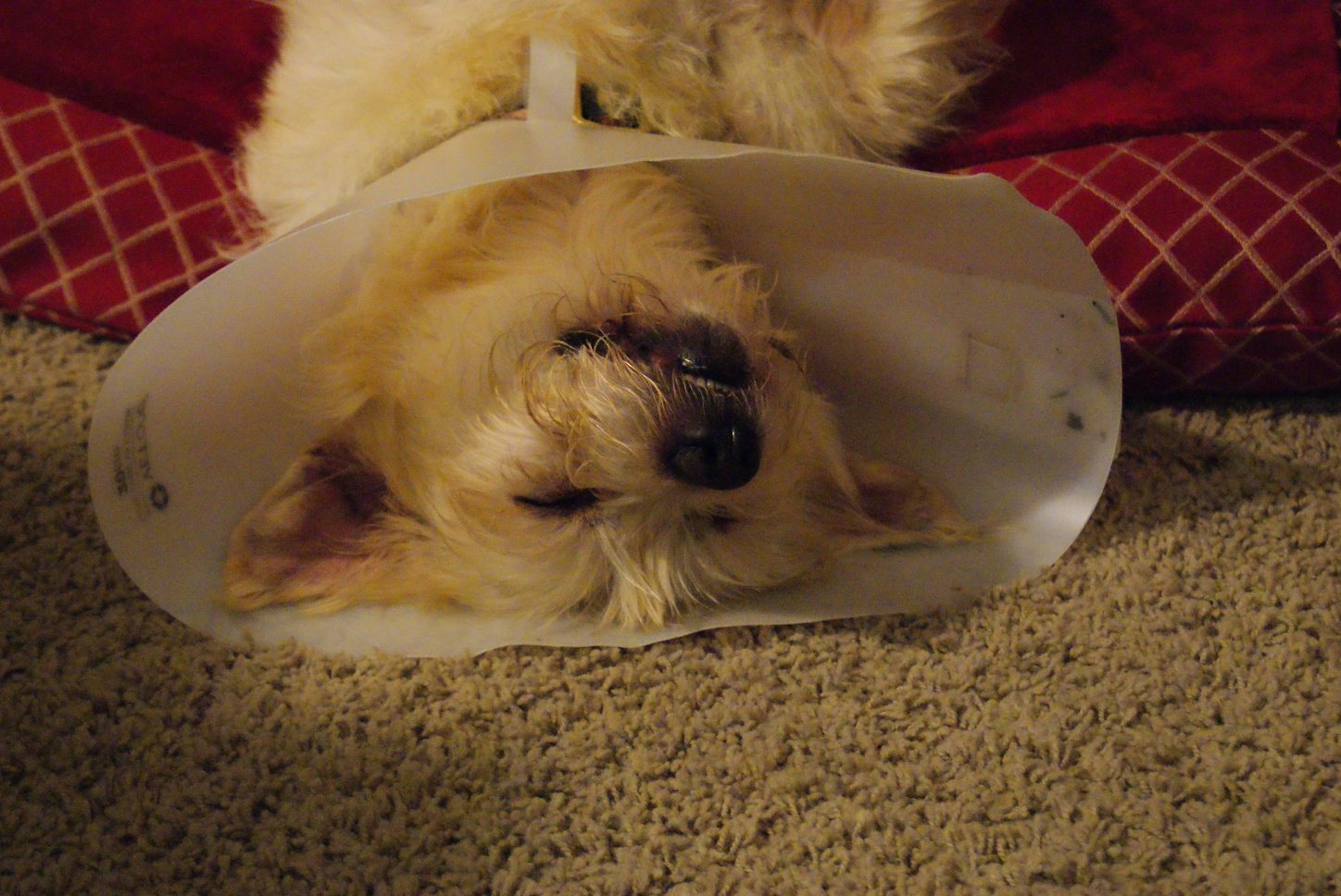 So.. we got a dog!  And thus, it's been a week of high expectations and stress and patience.
Our doggie is a very good dog.  We're had the surprise yesterday to discover he's not really a mutt.  He's the spitting image of a Glen of Imaal Terrier, and I'm feeling prepared to say he's not a mutt at all.  Add to that the fact that he's surprisingly well trained, and I think we have an escaped fancy dog.  I don't understand how he failed to get adopted in the pound, since we got him from a rescue organization.  Perhaps the rescue groups just pick up all the good dogs from the pound as they come in?  At any rate, he's house trained, he kennels, heels on the leash, doesn't bark, ignores our cat (99% of the time), and doesn't beg.  He loves  belly rubs, brushes, and sleeping on his doggie pillow.
Despite all this, the life adjustment has been a little rough, but pretty fulfilling.  We've been trying to be proactive about getting him exercise and entertainment so he's manageable at home and tired for when we kennel him.  So Lewis and I have been getting up at 7 to take him on a walk so we can fit it in before classes, and then again when we get home and take him out of his kennel.  It's been working really well – he gets mighty sleepy after he gets home and eats, and he's been really good about kenneling and sleeping through the night.  All the fresh air and exercise is good for us, and a very pleasant way to start the day!
All in all, I think that makes the dog experiment successful.  I'll be glad when Watson gets his silly cone off (he's been bothering his neutering scar) which should be in a day or two.  It's been a mighty expensive week, but making a happy and whole household sometimes means taking a dive like this.   So here's to another good week, tired and distracted though it may be.